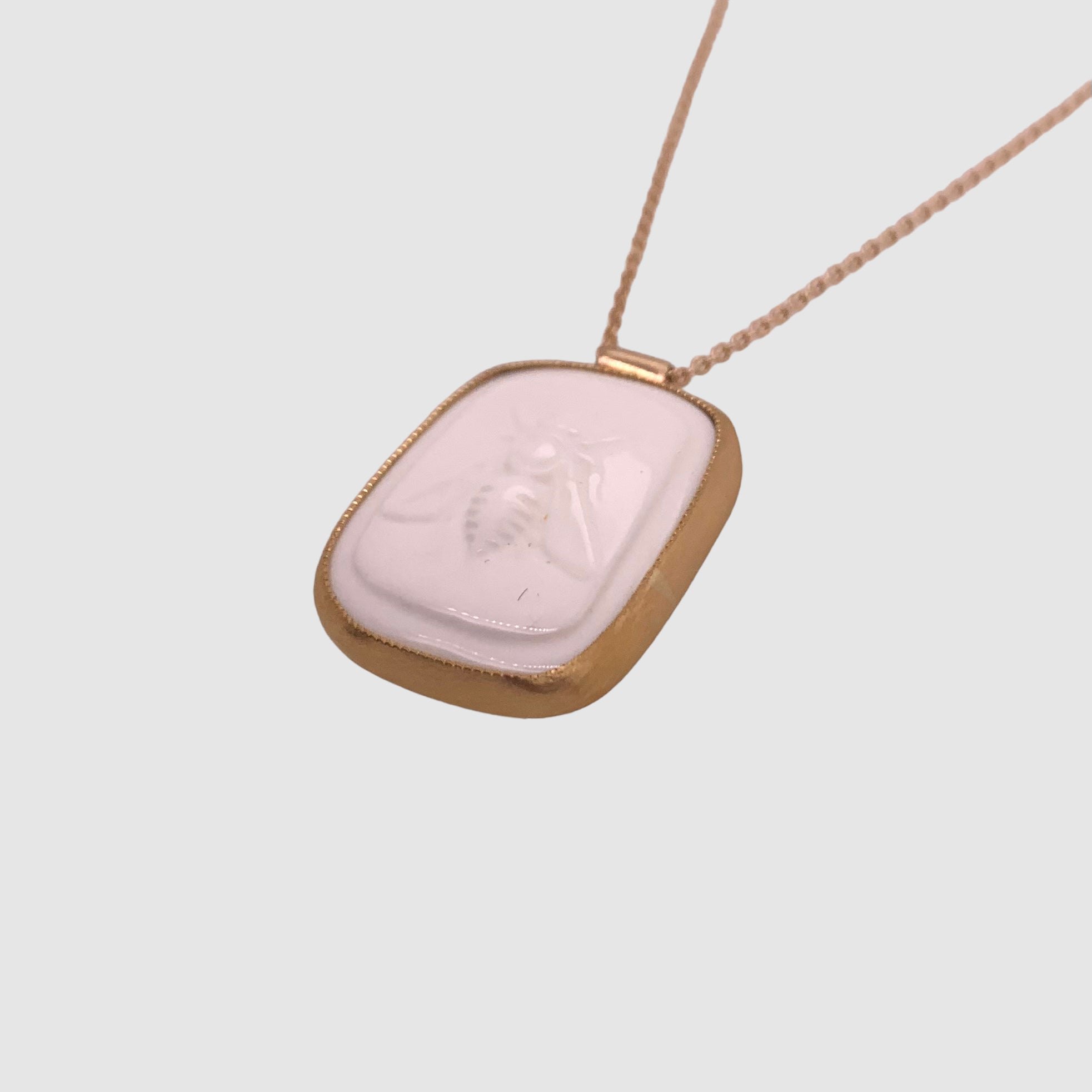 HEIRLOOM INTAGLIO // NECKLACE // WHITE // BEE
Sale price

$1,390.00
Regular price
(/)
In Egypt, the bee was a symbol of royalty and power. This comes from the legend that the bee was born from the tears of Ra, who was an important sun god among ancient Egyptians. Furthermore, the ruler of Lower Egypt was often referred to as "He who belongs to the Bee." Bees and honey were a major and persistent symbol in Greek culture and were often linked with knowledge, health, and power. Bees were considered servants of the gods, and honey was worshipped due to its healing attributes and power. 
Hand cut Italian glass white bee intaglio 18x22 mm
22k gold setting
18k gold open back 
gold fill chain, adjustable 16"-18"
made in Tucson by SOFIE ALBERTSEN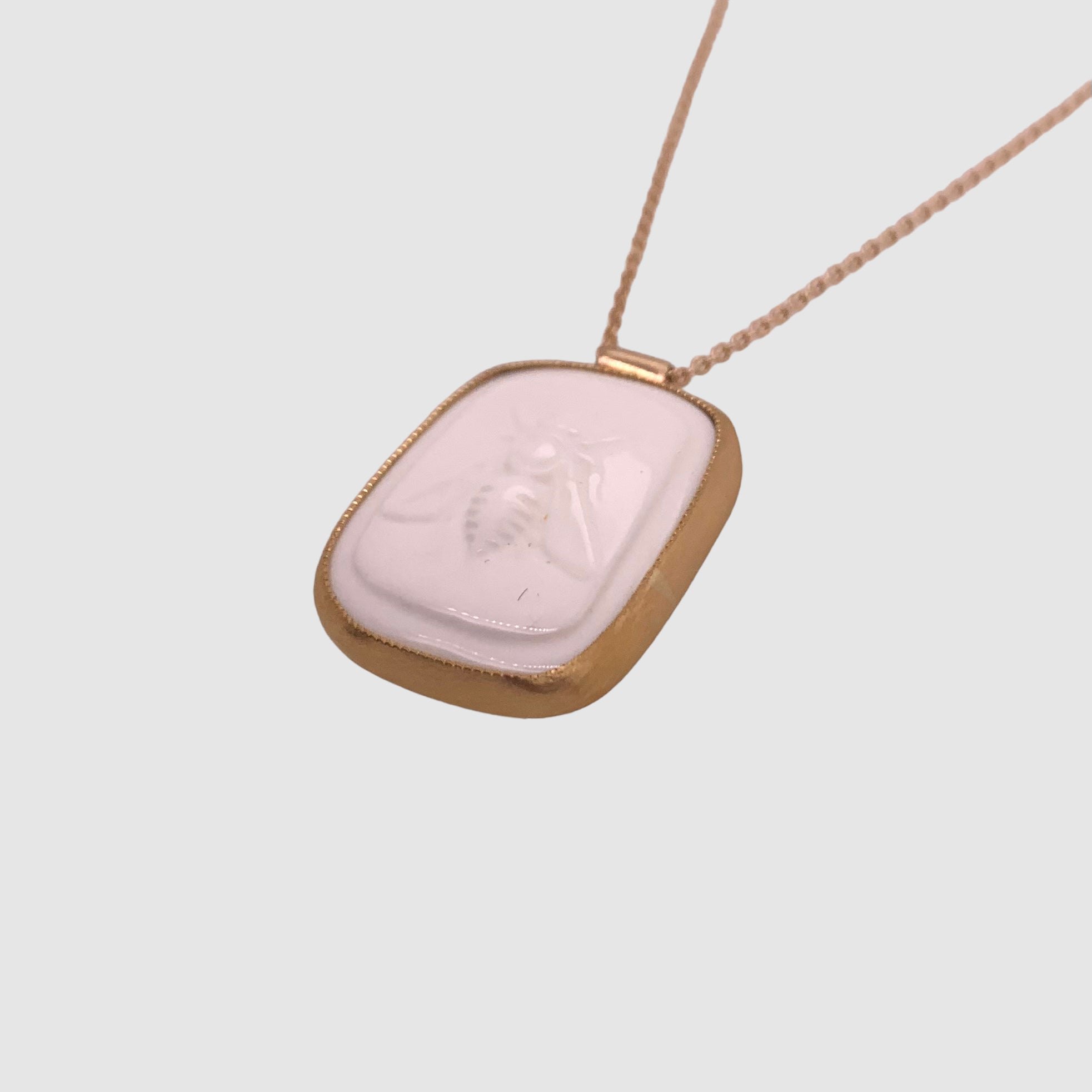 HEIRLOOM INTAGLIO // NECKLACE // WHITE // BEE
Sale price

$1,390.00
Regular price
Choose options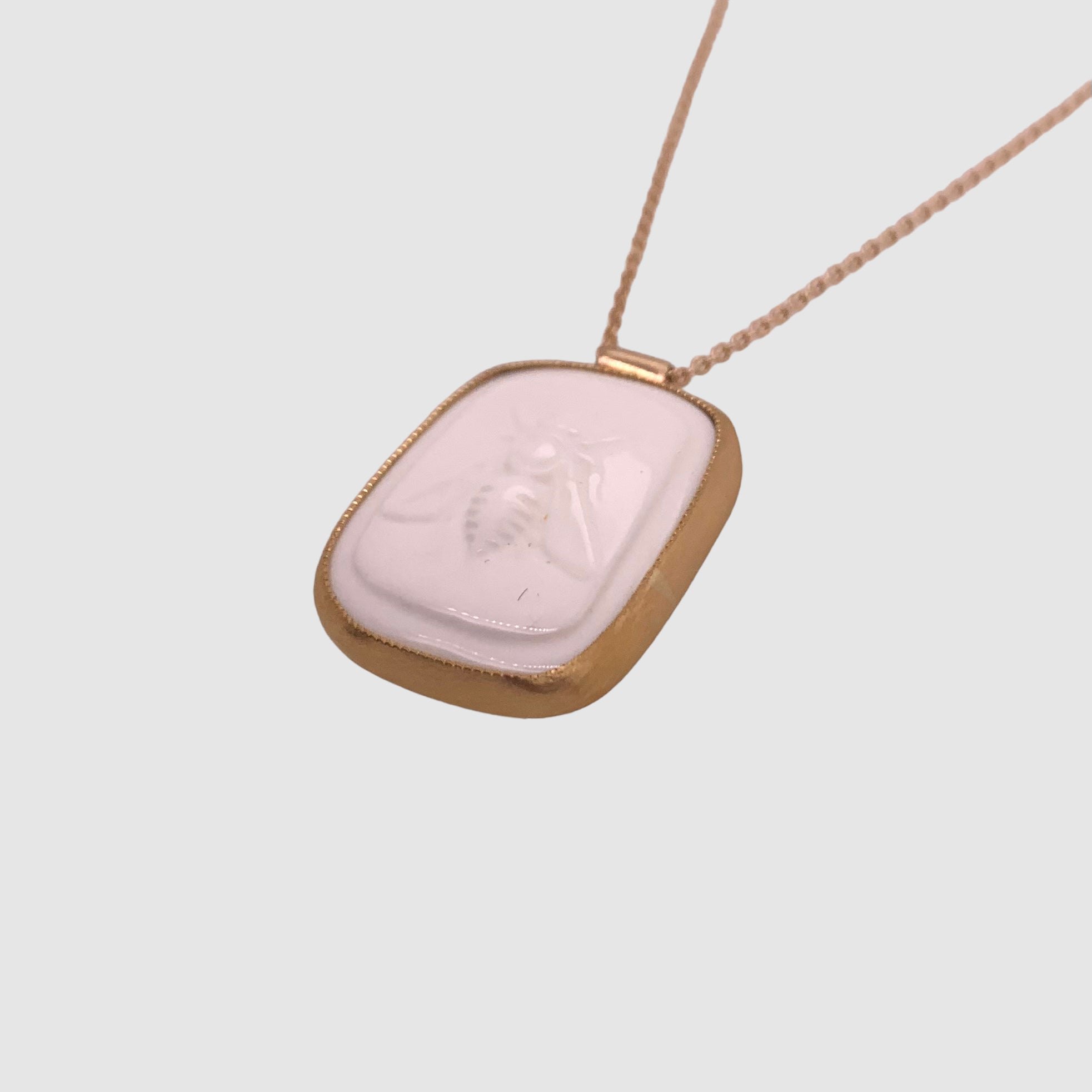 Will ship within three business days. If not in stock, please allow two to four weeks for production time.

Email us if you have a sensitive timeline, and we will try to make it happen.
To clean, mix a small amount of mild dish detergent with warm water in a bowl. Use a soft toothbrush (like a baby tooth brush) to gently scrub the jewelry, rinse it and dry thoroughly with a soft polishing cloth. 

You can also bring your jewelry to a reputable jeweler and ask if they can put your piece in their ultrasonic cleaner or steamer . 
Always be extra gentle with turquoise, pearls and opals.
Have questions? Please reach out to us at info@ilovemast.com and we'll get back to you as quickly as we can.